FAQs
Initial consultation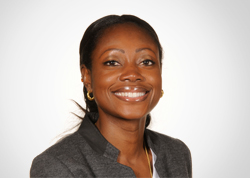 How do I arrange a consultation?
Call Joy Odili's secretary on 0207 078 3874 to arrange an appointment.

Where will I be seen and treated?
Joy Odili consults and operates in a number of London Hospitals. Her secretary will be able to inform you of the locations nearest to you.

Will there be a charge for the consultation?
Yes, there is an initial consultation fee.
---

Pre-surgery
How do I book my surgery?
Call Joy Odili's secretary on 0207 078 3874 to make a booking.

How do I pay for my surgery?
If you have health insurance, your fees may be covered, depending on your contract with them. You will be expected to pay the shortfall if all your fees are not covered by your insurers. Self-paying clients are expected to settle their bills in advance of treatment.

When do I stop drinking and eating?
If you are having a local anaesthetic you do not need to stop eating or drinking before your treatment. If you are having a general anaesthetic or sedation, you will need to stop eating food six hours prior to surgery. You can continue to drink water up until two hours before surgery.

Will I need to be assessed pre-operatively?
You may be seen and assessed preoperatively if you have any serious medical problems. Miss Odili will discuss this with you during your consultation.
---
Post-surgery
Who should I contact after surgery if I have a problem?
You will be given a list of contact numbers, which will include Joy Odili and the Hospital where you received your treatment. In an emergency, contact your GP or nearest Accident and Emergency Department.

When is my follow-up consultation?
This is usually arranged before you leave the hospital, and will depend on what treatment you have had.

Are there any specific post-operative instructions?
You will be provided with post-operative instructions specific to your treatment.

Will I have any scars?
All surgical procedures leave scars. All scars mature and fade with time. It can be difficult to predict which patients will form good scars, and who will form poor lumpy scars. Joy Odili will give you advice about managing your scars.
---
Moles and skin cancer
What do I do if I am worried about a mole or a new skin lesion?
All moles are examined dermoscopically. Any suspicious moles will be photographed and removed.
Call Joy Odili's secretary on 0207 078 3874 to arrange an appointment.

What happens if I am diagnosed with skin cancer?
You will be managed according to the current national guidelines for melanoma and non-melanoma skin cancer. All treatment options will be discussed with you and offered to you.
You will be offered advice regarding sun protection. Regular follow-up is arranged for to look for recurrence of your skin cancer, to look for any new skin cancers, to review any suspicious moles, and to teach you how to examine yourself. You will be provided with appropriate literature about your diagnosis.
---
Payment
Is my surgery covered by insurance?
Certain procedures are covered by a number of health insurers. Please contact your insurers for advice. They will usually issue you with a pre-authorisation code prior to any hospital visit or procedure.
If your procedure is not covered by your insurers or your insurance policy, you will be expected to settle all fees for consultations on the day, and fees for surgery in advance. Payment is usually by cash, cheque, or bank transfer.
You will be provided with an estimate of costs which is tailored to you and your procedure. It will include hospital fees (payable directly to the hospitals), and if required, anaesthetic fees.